Connecting you with a Digital Marketing Agency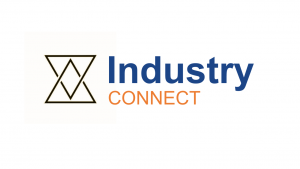 Industry Connection, marketing tutors, internships, placements, work experience, jobs for WordPress, Digital Marketing, Google & Facebook Advertising Short Courses.
With Industry Connect you speak directly with a digital marketing professional consultant working in the real world.
Preparing you for real life marketing; not just digital marketing theory
When you speak with someone who makes a living out of digital marketing, social media marketing and content marketing you can see, first hand, how the digital marketing study and skills you learn are going to be applied within the context of a business operating in the real world.
This is among the best preparation you can have for seeking a paid role in digital and social media marketing for a range of businesses.
Digital Marketing Jobs
As part of Digital Marketing Industry Connect, you will be assessed to build your knowledge of the roles and responsibilities of a digital marketing job. The digital marketing assessments and assignments covers tasks relating to real-world business scenarios, including client interactions.
Why Do We Offer Digital Marketing Industry Connect?
We work directly with small businesses who want to attract new prospects which convert to paying customers to keep their businesses growing and remain profitable. Many of these organisations don't require a full time digital marketing staff member but need someone who knows what they are doing to help them compete with bigger businesses and similar businesses. 
When you sign up to the Digital Marketing Industry Connect service you'll have an opportunity to work with these companies to help them execute their marketing strategies.