Description
Manage Your People
Many small to medium businesses use a team of 3 or more people to implement and manage everything from day to day stories, images and content to the technical side of designing the look and feel of the website, hosting and other technical tasks. Some of these people are staff members while others are contractors who have specific skills and the business owner or manager needs to manage all of them.
Even though digital marketing seems simple you need to
create the strategy,
create the content (blogs, pictures, videos),
implement the content into the your website,
edit and optimise the content according to your strategy, and then
schedule and publish it
The great news is that all the various tools you use are designed to give different people different permissions depending on their role and this course takes you through that on the design side as well as the technical side.
Thousands of Plugins
The administration area of your WordPress website enables you to install hundreds of different plugins (or software programs) that can do anything from collect emails for your email broadcast list to help you create a shopping cart that customers can use to buy your products. There are plugins for SEO (Search Engine Optimisation), live chat, support ticket messages, popups, banners, image galleries and much much more.
This course will take you through the installation process but also share some very popular and important plugins to help with
site speed,
security,
SEO,
backups and more.
You'll learn how to tell the cheap and nasty plugins from the popular ones with great support and reputations.
Website Hosting & Email Addresses
When you're ready to get technical you can delve into the administration area of your website hosting to create new email addresses for employees in your business or even set your business domain name up with Google G Suite so you can use a professional version of Gmail for your staff (it's a low cost alternative to Microsoft Exchange or Microsoft Small Business Server).
Your website hosting admin enables you to create as many email addresses as you want at your own domain and this could make you stand out as a larger and more professional business to your competitors who have a gmail, hotmail or bigpond email address.
Google G Suite (Google Apps)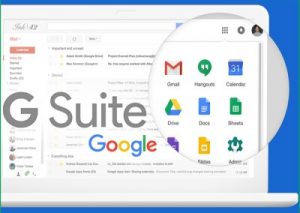 Don't be a naive computer user and rely on your own laptop or office computer to store all your emails, calendar appointments and even important files and photographs. This part of the course will teach you how to use Google's Powerful communications suite of cloud-based programs to take your information and communications into the cloud. You'll be able to access them from anywhere you have an internet connection and even from multiple devices.
Scheduling with Google Calendars will make you look professional to clients and customers who rely on your to be at appointments and enable multiple people to be on the same page and same project at the same time.
Professional Layouts and Themes
It's very important to have a professional looking website and the thousands of themes and hundreds of theme clubs give you that capability without having to spend a lot of money, plus they'll support the products they supply.
Themes don't just make websites look professional but enables all sorts of graphics and animations that look great on any device, from a desktop PC to an iPad and iPhone or Android device. This means that your customers will easily find what they need and enjoy the "User experience" and Google will reward you for it in their free organic search engine results.