Description
Digital Marketing with Blog Posts and Website Pages
Anyone in your office can easily add content and update your website as and when you need to, including editing and inserting images and this course is designed to give you those skills. Correct use of tags, categories and even naming of images can get your free exposure to Google Search Engine through the process called Search Engine Optimisation (SEO). SEO is essentially the correct and meticulous setup of your website to show the Google Search Engine exactly what is on each page.
You may need a website design expert, hosting company and perhaps some technical people to get you setup online with your own WordPress website and you can learn about some of the things they'll do for you in our Advanced WordPress training courses.
Digital Marketing using SEO (Search Engine Optimisation) Essentials Training Course Content
They key element in SEO is keywords and Keyphrases for your business and the services it provides. An example we use in our Marketing Courses are:
Mark the Painter
Derek the Real Estate Agent (now a Mortgage Broker), and
ABS Asbestos Removal
Each of these organisations provide very specific services and you can read about those services at their websites or social media profiles.
Micro businesses like single trades people sometimes choose NOT to have a Website and instead use their social media profile and the biggest issue with that is that these profiles are part of a bigger service and the goal of that service is to keep visitors at the service and NOT necessarily your profile page.

That is just one reason to have your own domain name and your own website and website content.
With your own website you can control exactly which keywords and keyphrases are used. You can "optimise" your menu and blog categories to increase your "relevance" to search engines like Google, Yahoo and Bing and if there is good information at your website (ie. good content) then Google will show your information above others in your same industry. The purpose of a BLOG is to make sure you have regular new content, which is optimised for keywords as well as relevant and interesting to people who are interested in the products and services you offer.
When you learn the fundamental aspects of WordPress you can tweak (or optimise) them so they appear in organic search engine results. The benefit of appearing in Googles Search engine results is that you don't need to pay for advertising to appear on page 1, what you will need to do is focus on the keywords which bring the the best visitors to your site who turn into customers of your services.
Digital Marketing & Keywords with Images & Galleries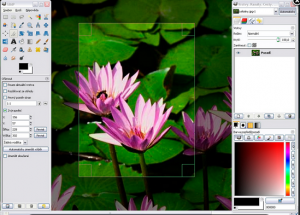 After you've worked out the basic structure of WordPress webpages and posts and explored the changes you can make to your WordPress website navigation menu and some administration and navigation features you'll probably be keen to explore ways of getting great images, diagrams and photographs into your website. This is probably a good time to mention that images too, can be optimised using the keywords for your SEO. Many companies have a graphic designer and/or a photographer who can produce images specifically for their business but you may want to do some simple image editing to change the size of images or simply put some text or other effect in them.
We'll go through some free software programs and some great tips to show you how to find and how to edit image and get them into the featured areas of your website.
Installing and navigating GIMP Image manipulation software
Finding Professional images for featured slider
Working with logo files
Image pixel size
Getting professional images for your website
Image file details
Changing the Canvas size and offset to scale image size
Scaling the image down
Inserting Featured images into blog posts for the feature slider
Inserting Featured images into Pages – note about bmp, tiff, jpeg, gif and png formats
Giving an image a transparent background – including image layers
Inserting a logo into a WordPress premium theme from Elegant Themes