Description
Leading Digital Marketing Technologies
In this Digital Marketing Training Course Package you'll learn about all the leading technologies that businesses use to promote themselves online, including:
WordPress Websites and Blogs
Google Ads
Google Analytics
Google Feedburner
Google Search Console
RSS Sydnication
Facebook Pages
Facebook Boosted Posts
Facebook Pixel
Facebook Ads
Retargeting
Mailchimp & Aweber
When businesses combine these digital marketing technologies with their marketing and pricing strategies they can then focus on the techniques that help drive website traffic, conversions and ultimately more money and more profit.
Get your FREE sample
This training course package is not an academic guide on how to use software by teachers who've never done it but has active examples from real businesses of all shapes and sizes and in different industries. Our Academic Director has learnt these skills using them to get his own business onto page 1 of Google without having to constantly spend money on Google or Facebook Ads.
See the FREE Digital Marketing Training Seminar
Digital Marketing Job Tasks
Whether you are a content creator, coordinator or manager there are a number of categories that most digital marketing tasks fall into and you'll learn about all of them, including:
Content Marketing (written, images and video)
Search Engine Optimisation (SEO)
Search Engine Marketing (SEM)
Email Marketing
Conversation Rate Optimisation (CRO)
This COMPLETE Training Course Package & Support is suitable for anyone who wants to:
Get a job doing digital & social media marketing
Be more valuable to their current employer
Transition from an admin to a marketing role
Start a business and work from home
Learn about affiliate marketing
Get more traffic to their website
Reduce their dependency on advertising with Google Ads
Reduce dependency on directories like HiPages, ServiceSeeking etc
Digital Marketing Training Courses Included
This training course package includes every course available at the Marketing Academy website, including:
Fantastic resource for business owners and managers
This training course package will give you knowledge to confidently manage staff or contractors who are helping you perform digital marketing tasks. It will help students who:
Want to educate their staff on how to perform digital marketing tasks
Understand all the mumbo jumbo technical speak that digital agencies throw at their clients to bamboozle them
Want to know which tasks can be performed in house and which ones should be outsourced
Student Support
You'll receive tuition and exercises to improve and master your skills and you'll have access to a support team and tutors to ensure you understand what you are doing at each step of the way. This is perfect for when you get stuck or need help at critical stages of your real world work.
This is applied education at work! You'll be able to apply your newly learnt skills in a Dynamic web environment.
Training Inquiry
Are you looking for digital marketing work or running a business?
UPGRADE Option: Industry Connect with Your Own WordPress Website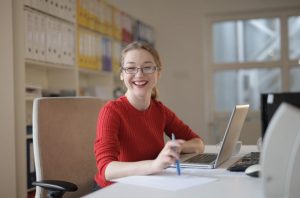 Learning using case studies from existing businesses is insightful and gives you a broad understanding about digital marketing using WordPress websites but having your own website to work on gives you a far greater understanding and practical experience.
Industry Connect enables you to create your very own website (digital asset) and use your skills to gain real life practical (first hand) experience.
Upon completion you will own a digital asset that you can use to promote your services, demonstrate your capabilities, earn an income online or even sell to someone else.